FedEx Service at

Southwest Airlines

Prices... that's us.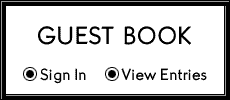 STARTING OUR AVIATION MUSEUM - 

YOU CAN HELP

You'll be in the middle of the San Bernardino part of the Rockies. High Desert is the flat plateau, forming a valley at elevation of 3,300 feet. Some people call it a paradiase, we call it Shangri-La.

Our facility will be both a museum and a training camp that will provide the right ambiance for those who seriously plan to become flight attendants and would like to take some stress off your actual airline training.

​It was some 23 years ago when I went for an early Sunday morning walk on my layover in Vienna, Austria. Not too far from my hotel was a large square, filled with vendors. It was the weekend flea market. One can see a lot of interesting things at places like that, and I sadly realized that after the crew dinner the night before all I had left was thirty dollars. But I went there anyway.

After browsing through for about ten minutes I saw something that stopped me in my tracks. There was a vendor there who, among lots of things, was selling an outdated Austrian Airlines pilot uniform. It was complete, except for the black tie.

The seller was watching me and then he approached me.

"You American?" he asked. I told him I was a Canadian.

"For you, it is ten American dollars," he said again.

"The whole uniform, everything?"

"Everything."

That was an offer I could not refuse. I gave him ten bucks and he put carefully the entire uniform in a large bag.

"Enjoy," he said.

That was a great find and a great buy, especially since the uniform was in a great shape. I decided to take it back to my room instead of trucking with it through the rest of the market. And as I went back, I mused how great it would be to display it in my office, on a manikin.

And then I realized another thing: how will I get it back to Los Angeles? My luggage was full. Some of my dirty laundry would have to be left behind.

When I returned to the hotel room, I started organizing my luggage, and being always inventive, I tightened up all my clothes like never before, and the uniform would fit in. It could not get any better. And the seed for the museum dream was planted. I bought two female flight attendant uniforms in Honolulu Goodwill; a part of Northwest uniform in Orlando, and a 1950 female uniform from Capital Airlines on a Goodwill auction website. I also asked clients for their used uniforms, and many thoughtful clients responded: so I got United Airlines, American Airlines, Spirit Airlines, Comair uniforms, and more.

The idea of the museum and collecting for it stayed alive after 9/11. I had already the front part of B727 fuselage, which initially was to become a classroom for our hands-on classes. But when airlines slowed down to almost a standstill after 9/11, I figured the museum could use the fuselage as well.

I moved it to our backyard in Encino (greater L.A.) only to have to move it again after bdeing reported by a neighbor who was anything by a well-wisher (after reporting us, he moved – he was a renter next door).

The fuselage was moved to the yard at Quigley Heavy Machinery Moving in Pacoima, CA, right next to the Whiteman Airport. I had to pay a pretty reasonable rent, but since our classes had no students, I was looking for another option. I was in luck.

Mark Thomson, the late owner of the Aviation Warehouse at Al Mirage, CA, from whom I bought the fuselage, listened to my frustrations during one of my social visits, and just said, "Just bring it back here, you can keep it here till you find another place."

Mark was very good to me, and we could hold classes on the Aviation Warehouse property. We did advertising photo shoots there and Mark even participated in one of them, having a ball, posing as a Midnight flight Airways captain (Mark started his career as a corporate pilot many moons ago). I even got a corporate jet fuselage from him, which – I hope – will be a great corporate plane mock-up by 2023 when I hope to add corporate aviation training to our class repertoire.

In 2007 we bought property in the High Desert – ideal for the museum and school. It was 3½ acres, and the building was 2800 square feet. Unfortunately, during the first 3 years there were 9 attempted burglaries, because most of the time we did not stay there. During one attempt the burglars broke the window (that broken window was "missed" by local police totally). After my neck surgery it was sad to see that while I was in the hospital, someone stole the solar panels on top of the garage roof and everything that comes with it.

I try to stay there as much as I can – have sheet-rocked all walls and now will be time to paint it. Vitek Storch from Prague, Czech Republic, came over for two summers to help with the interior fix. He worked both on the fuselage and the house.

Over the years the house filled with museum stuff, uniforms and some 60 manikins to the point that we have to shuffle boxes in order to finish the walls. But it is a happy time, it is labor of love. We have not had any robbery attempt for the past five years. Being there most of the time makes a big difference. It is also a true sanctuary now at the time when the virus has caused so much turmoil in everyone's life.

I'll post our progress with the museum here. For now, I am just bringing you a few pictures from the times that now seem almost like history. And if you have any aviation artifacts that you can part with, send the stuff to us, so we can display it. Even what we considered the most ordinary stuff thirty years ago, like boarding passes, tickets, frequent flyers documents, time tables, and of course photos, are of historical value now. We'd like to preserve as much as possible for future generations.

Quigley's great crew (left) fitted the fuselage in our backyard.

My happiness was short-lived. 

We got truckloads of stuff from Aviation Warehouse for our classes.

It became a great mock-up for our classes.

Vitek Storch from the Czech Republic helped me a great deal with repairing and refurbishing the mock-up, as well as with fixing up the interior of the building that will house the museum and classes. He has now earned an engineering degree in aviation (top left).

Denise Flores (right) is no stranger to our clients. She has always been very helpful when there was a need - she was the "passenger" or the "sick passenger" in our classes, posed as a fantastic model for our covers, and modeled numerous flight attendant uniforms for our publications.

Our desert sunsets are an added bonus. 

You'll never forget them.

The fuselage looked too plain for a cover on our Midnight Flight Update, and Denise Flores volunteered to pose with the thing. It was a beginning of a long working relationship.

The cover picture (different from the photo above) was a hit. I also had a picture of it with my gransons for posterity.

And then came the time to relocate....

.NEW

MUSEUM ACQUISITIONS

It has been a great month for our museum – we have received a number of great donations. I got in contact with Jack D. from Ohio by a chance - he was selling stuff on E-Bay. I bought a memorial plaque for one of Delta's inaugural flights from him, and after he learned about our museum, he really rallied. He sent me tons of small and big artifacts he collected during his 45-year long service with Delta, totally free. It was unbelievable. Jack was just as pro-Delta as I have been, and he even showed his dedication when he built a little "widget" from bricks that came from the original Delta building when it was torn down. We both feel the same about the airline – we think it is the best airline in the world to work for.

He is not the only one who shared the same sentiment about Delta. Joyce W, from Huntington Beach gave us her Delta uniforms along with tons of little memorabilia. She came across as a real sweet and caring person, and actually, I do hope to meet her as soon as the corona-virus is over. She is one of a kind person, just like Jack is. She started with Western Airlines, and eventually became a Delta "girl" when the merger between Delta and Western came through.

A wave of a true shock came over me when I was able to get three Singapore Airlines girls' uniforms - one from Michigan, another from China and the last one came from Singapore.

We also got a slew of photos from all over the country, and the most memorable are the ones from Florida that came from a PanAm pilot's estate sale. They show how he converted an old fuselage into a very comfortable den.

We also have acquired a uniform from Silk Air, a Singapore Airlines subsidiary, from China, so eventually even you can feast your eyes on it.

We got a lot of photos, including a picture of actress Jane Mansfield with her family in front of a PanAm sign, showing that her sexual motion picture prowess was only secondary to her family life. All these items will be displayed at the museum. We hope to open in 2022.