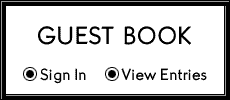 Airbus christening before the maiden flight

Artist's rendition of an Arabic Spaceport

BOOKMARK THIS PAGE 

YOU'LL WANT TO COME BACK

Panama City International Airport

​OPENING

Change is still the most permanent thing in life. If you rely just on the media, you may feel more optimistic at this time. 

If you have been looking up to the skies ever since you were a kid each time you heard a plane, and your hopes were shattered by the Coviid-19 virus, the "Spring of 2021" may be the time to work on your dream. Surprisingly, vaccinations seem to work after being developed in record time, and people are booking flights. Easter holidays saw more than 1.5 million reservations in the U.S., and we can't wait to see the numbers for this year's Mother's Day. In case you did not know it, it is not Christmas, and it is not Thanksgiving that are the busiest times for the airlines – the Mother's Day is. And, more importantly, we are all anxious to see if the holiday will lead to an increased incidence of the virus, both domestically and globally (socialist countries celebrate Mother's Day as "Woman's Day", claiming that Mother's Day was discriminatory and all women should be celebrated. What about Father's Day? It seems that the rest of men, the "non-fathers," are left in the dust.

All four top major airlines in this country have seen an unexpected surge in summer and fall bookings. Among the majors, American, Delta, Southwest and United are adding routes and aircraft on domestic routes to make up for losses that continue on international routes. International flying is influenced by many variables, the major being the number of countries that are still closed to leisure travel and tourism. Business people are not coming back at the same clip as leisure travel by the middle class. Spirit Airlines, one of the most aggressive low-cost, charge-for-anything airlines, has also started to pack people in.

Although numbers are better in the U.S. now, the rest of the world, and especially in poorer countries, have not slowed down the spread and new variants are appearing. As we have seen a little more than a week ago, one flight can cause dozens of new infections. The incidence often moves in geometric line.

Since not all furloughed people will go back, there will be calls for new hires. That might give you a chance, but be prepared that a few bad reports on the virus down the road may either slow down the hiring process, or stop it completely. Historically, the most frustrating is when you have been accepted into training and suddenly classes were cancelled, or you may have finished your course only to be sent home indefinitely until things get better. At times the airline may even ask you to re-apply when times are better.

Having said all this, and although bookings are not yet up to what they were in the Spring of 2019, they indicate that airlines that survived will recover faster than expected even a few months ago. GET READY!

POLICING THE VIRUS?

On December 14, 2020, a Los Angeles resident traveled with his wife from Orlando, Fl., to Los Angeles, Ca, on United Airlines. Prior to boarding he was asked to fill out a Covid-19 health qustionaire. It was asking him about any symptoms in the last two weeks, or if he was possibly diagnosed. He denied that, and both he and his wife boarded the flight. It was quite full. Passengers around him noted that he was not feeling very well. Less than an hour into the flight he became unconscious and collapsed. This trip has a normal flight time of 5 hours and thirty minutes. 

Flight attendants organized the resuscitation efforts, and three passengers provided the passenger with CPR for almost an hour before emergency landing in New Orleans, La., where the passenger was pronounced dead. A week later the coroner in Louisiana confirmed that the passenger died of Covid-19. When the deceased passenger's wife was interviewed, she said he was coughing for a week and planned to get tested in Los Angeles. We'll never know how many people he infected on that flight, but we know that at least one of the civilians who helped to resuscitate him developed Covid-like symptoms.

Obviously, the 69-year old passenger who died lied on his airline questionnaire and his wife, who filled out the same form, could be held as an accomplice to intentional spreading of the virus. The fact is that there are still people out there who will do anything to get on the plane, and a better control is needed before airlines get really busy. Frontier Airlines did not wait for any instructions from the Federal Aviation Administration (FAA) or Center for Disease Control (CDC), and the personnel checks every passenger's temperature before boarding. 

I mentioned the Flight xxxxx from New Delhi, India to Hong Kong, China where 52 passengers ended up infected with the virus, so I m not going to repeat the story here. But the fact is that many people do not tak the virus seriously, and that may backfire on all of us, anywhere around the globe.

Many opinions vary what to do to avoid this type of situations, and the subject of "vaccine passports" was floated around.

GOLD TICKER

If you are new to this website, you may wonder why bother about gold? The answer is simple: the value of gold dictates what your paycheck is really worth. As much as we always see headlines concerning various stock exchanges around the world, the value of stocks is just a speculative number. One day you may have a bundle, and yet the next day – due to circumstances beyond your control – you may be wiped out. But gold is different.

We saw the value of US dollar dip in the spring of 2020, when gold was $1.660 at the end of March. But it did not stop there and at the end of July a troy ounce (internationally recognized form of weight of the precious metal) of gold stood at$1,940 and in August we have seen it jump to whopping $2,069. Obviously, who ever was hoarding gold was in a good shape, but the buying power of our currency was going down.

The price of gold continued to hover around $2,000; in the beginning of November 2020, gold was at $1,950, and shortly after New Year's it inched to $1,954/troy ounce. What goes up, must go down, and in the first quarter of this year gold dropped again (as many times before) to $1,713. And that strengthened (a little) the buying power of your paycheck, you will probably add. 

It's not as simple; prices of everything have gone up during the pandemic and so your paycheck still won't get stretched out. Otherwise it would have, had it not been for the virus.

What am I trying to say? Do not look at stock exchange fluctuations, because those ae speculative numbers. If you want to see how your dollar is doing and what it is worth, follow the gold. Invest in gold. It may go up and it will go down, only again to go up. Over the years I have seen that the "low" value of gold keeps on rising as well as the "highs." And you'll never lose everything even if there is a crisis, like you do with many stocks.

MORE TO COME SOON...