Advertisement

ARE YOU LKOOKING FOR AVIATION-RELATED ITEMS AND MANUALS?

YOU HAVE FOUND THE RIGHT PLACE!

AVIATION WAREHOUSE

We have

AIRPLANE INSTRUMENTS

COCKPITS

COCKPIT SEATS

CABIN SEATS

FUSELAGES

AIRCRAFT RELATED EQUIPMENT

We supply major motion picture companies with anything from little props to B-747s

Our

AVIATION BOOKSTORE

is well supplied with most types of aircraft and aircraft equipment manuals from DC-3s to modern jets,

commercial and military.

Thousands in stock.

If you have any questions or look for anything special, call

MARK THOMSON

760-388-4215

E-mail: aircraftmanuals@aol.com

THOMSONS AVIATION MANUALS/AVIATION WAREHOUSE

20200 El Mirage Airport, El Mirage, CA 92301, USA

All major credit cards accepted

Worldwide shipping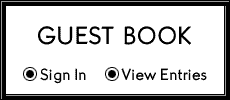 Airbus christening before the maiden flight

Artist's rendition of an Arabic Spaceport

BOOKMARK THIS PAGE

YOU'LL WANT TO COME BACK

Have a question?

E-mail us at

midniteflite@juno.com

Panama City International Airport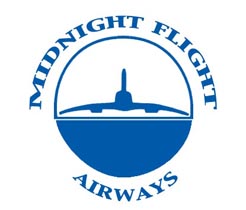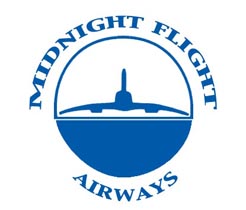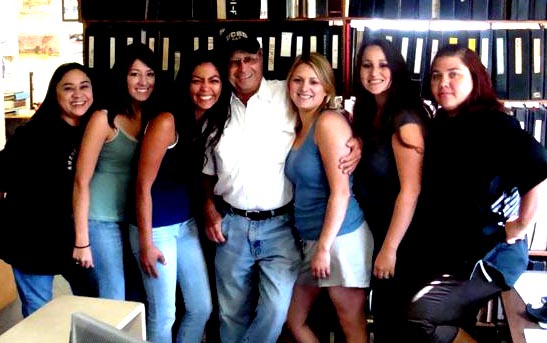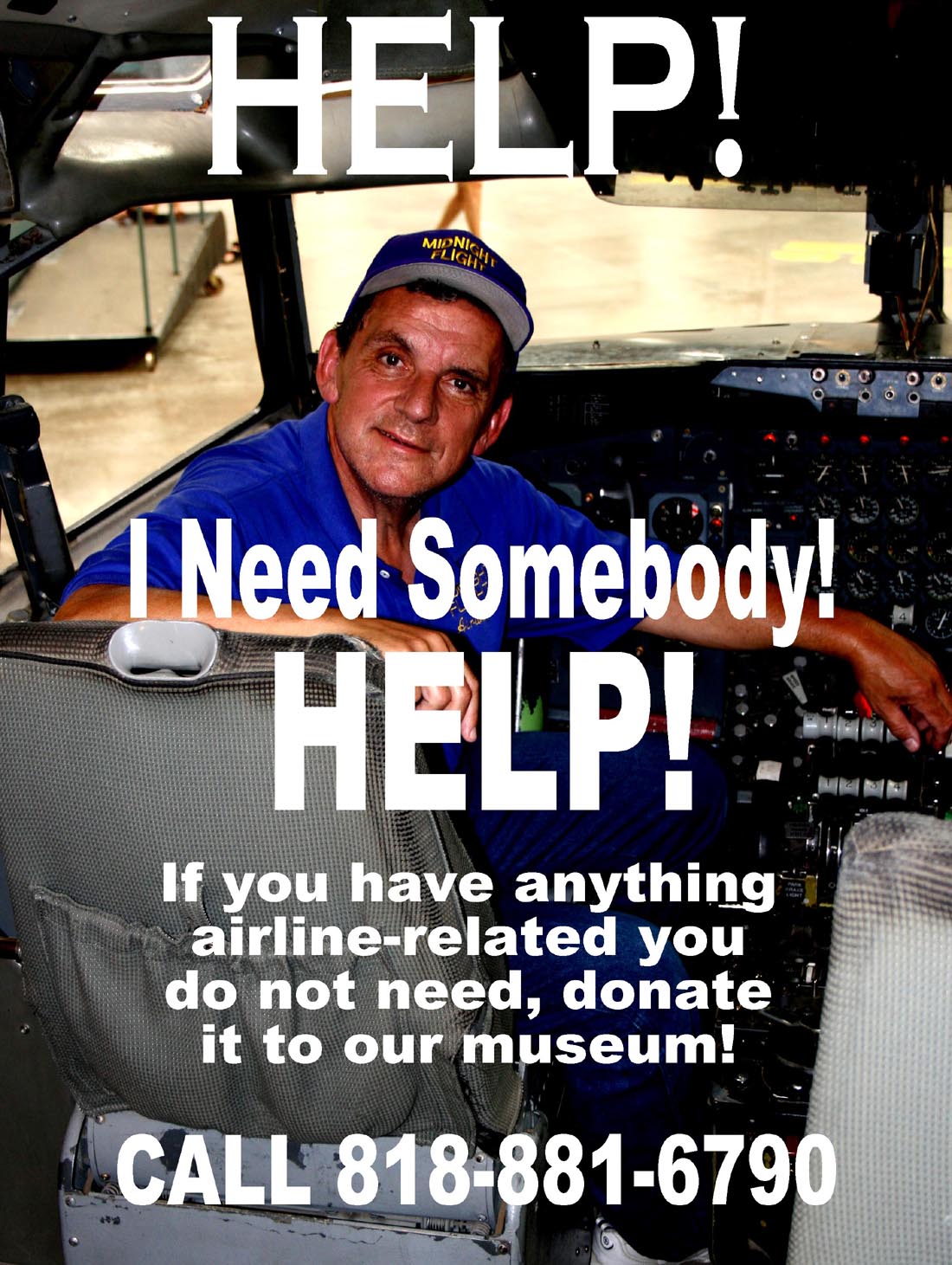 AIRLINES ARE SLOWLY STARTING TO HIRE:

ALASKA AIRLINES

ALLEGIANT AIR

AMERICAN AIRLINES

AMERICAN EAGLE

JET BLUE

REPUBLIC (ALL THREE SECTIONS)

SPIRIT AIRLINES

UNITED AIRLINES (CONTINENTAL)

INTERESTED?  WE CAN HELP.  CALL 818-881-6790

FLIGHT  ATTENDANT

INTERVIEWS

ARE  LIKE

NO  OTHER

INTERVIEWS…

Prepare with someone

who has been there and done that.

More importantly,

you will prepare with the very best,

and get support for lifetime.

Our interview preparation materials

will bring your success chances

to above 80% - guaranteed.

For Only

$39.95

you get Tom Janovsky's books

"FLIGHT ATTENDANT CAREER"

(3rd Edition)

and

"171 FLIGHT ATTENDANT

INTERVIEW REAL QUESTIONS AND

ANSWERS"

with two DVDs with more than 3 hours of in-depth guidance through the books.

You also get the latest information on how airlines interview

Call today 818-881-6790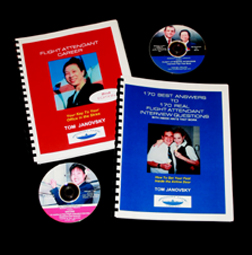 Our 24-lesson

written course

will teach you the things that

will help you to get through your actual

flight attendant training

without problems.

Though this course is not FAA-certified,

it follows the Federal Aviation Administration guidelines the same way the airlines do.

You will not need to take any time off work

to study and get ready for our hands-on course

(after completing the written).

Upon successful completion of the "written"

you can continue with our

3-day "hands-on" course in our

Southern California Barbie Boot Camp.

It will make your airline training like "déjà vu" – instead of sweating blood.

Written part: still only $295.00

Hands-on: also only $295.00

You can get ready in less than 14 weeks.

For more information call 818-881-6790 or log onto

www.TomsMidnightFlight.com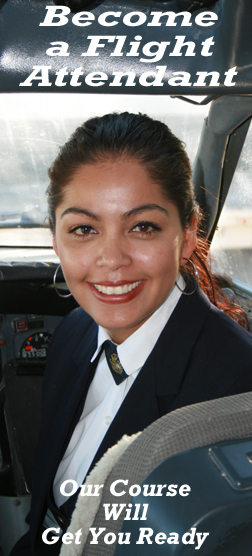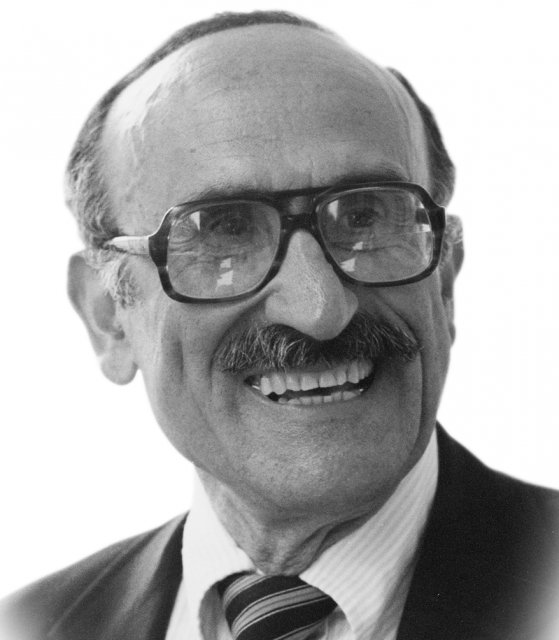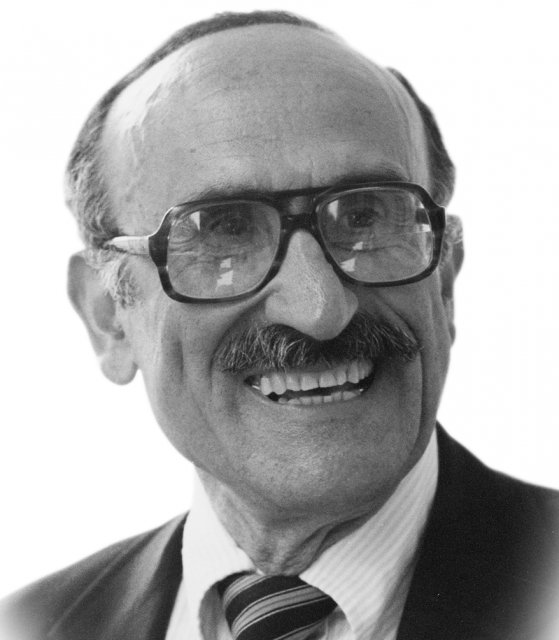 Mark Thomson and his helpful office staff

Airlines are hiring again. United's Continental will hire

as many as 1,000 new flight attendants this year.

Alaska Airlines plans a class every two months. Delta is

planning to add new speakers. And other airlines will

not stay behind.

What's the point? The flight attendant jobs are still there.

But you won't get it unless you apply and get ready for

the interview process.

The average odds for success are about 1:2,000.

Yes, one applicant out of 2,000 will actually make it

into training.

Compare to it the success rate of our clients - about

80% of them make it!

We get you ready and provide support for as long as

you need it,

even years after you started flying. We are now helping

people from American Airlines (again) that started with

us 13 years ago.

Unlike other individuals and companies that are charging you a fortune for information you can get for free on the Internet, we have inside information

for which we charge very little.

Think about it and call us at

818-881-6790 or 760-240-8185.

We give you the details, the information about what we can do

for is free, and there is no pressure "to buy."

If you still are a bit worried, just e-mail us your questions and concerns:

midniteflite@juno.com

If you'd like to see the list of airlines we have successful people with, click on

the home page. So, don't wastetime and get in touch with us. Stay away from

companies that charge you hundreds or even thousands for nothing and

would like you to believe they will "guarantee" you a job.

You know what they say - if it sounds too good, it usually is, and no one can

guarantee you anything.

We help clients from all over the World.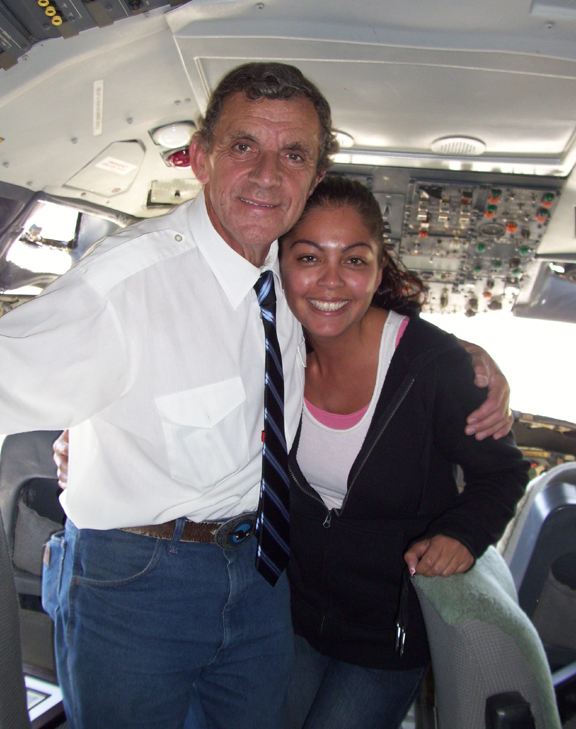 Your one phone call, or a single e-mail, can change your life for ever. We are always here for our clients and it usually costs you less than taking your family out to dinner (unless your dinner happens to be a Big Mac).

The next Update issue covering period from

January 2014 to March 2014

will be published shortly.

For any news or questions, contact Tom at

818-881-6790 or 760-240-8185

or 818-429-6310

Some back issues of our Newsletters (printed) are still available. If you'd like any, please send 4 First Class stamps per copy to our Encino address (see below). Our Update is now a quaterly publication, but our clients stay current through our e-mail alerts.

Next isue will appear in the middle of April 2014.

Miss America

EVER WONDERED ABOUT

MISS AMERICA

BEAUTY SECRETS?

If you ever watched the Miss America beauty pageant, you probably wondered what do those girls use to accentuate their natural beauty. It sure would not hurt to have their great looks. Mallory Hagan fulfilled her dream when she became Miss America 2013 on January12.

Miss America

Several minutes into the TV program, which was aired from Las Vegas, NV, you have seen the ladies put their make-up on in a 60-second commercial for the product that does it – all pageants use and promote Artistry make-up and skin products. They use Artistry because it works. And they promote it because it is affordable even to an average girl. It is also one of the rare products still "Made in USA," and if you object using animals for lab tests, you will be happy to know that no animals are used for testing in development of Artistry products.

YOU CAN GET THOSE MISS AMERICA LOOKS, TOO.

Byron Sutherland, our client from many years ago (and still a good friend) has recently acquired rights to distribute Artistry products (but he is not quitting international flying at American Airlines just yet…). He has seen the Artistry products do wonders for others and he knows that if it is good enough for Miss America, it certainly should be good enough for you.

Byron will give a 5% discount to all callers who mention this ad. To find out more about the wide selection and how to order, please contact Byron directly at

byronsutherland@hotmail.com

or call him directly at

617-699-1885

Leave a message if he cannot answer immediately – he was probably serving First Class over the Pacific when you called.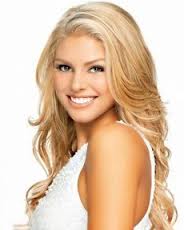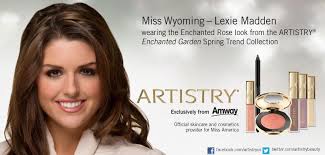 MIDNIGHT FLIGHT QUARTERLY

UPDATE

Volume 14, Number 4                                         June 2014

AS WE HAVE PROMISED, IT IS HERE!!!

A Guide To

U.S. AIRWAYS

Interviews

THE AIRLINE

The company was founded by Charles DuPont in 1938 and was called All American Aviation (AAA).  AAA contracted with the US Post Office and serviced the most inaccessible parts of rural Pennsylvania.  The entire fleet consisted of five Stinson Reliant airplanes, a reliable workhorse, and one can still see them at air shows nowadays.

In 1948, AAA phased out its mail pick-up system and became a conventional passenger feeder airline to larger carriers. 

Its name changed to All American Airways in 1949.  The airline acquired three DC-3s to provide passenger transport between Washington, DC; Baltimore, MD; Philadelphia, PA; Buffalo, NY and Cincinnati, OH.  The name was changed again in 1953 to Allegheny Airlines and the company has grown to thirteen DC-3s.  By 1956, the airline expanded service to fifty cities in 8 states, added more planes and appeared on the American Stock Exchange.

The DC-9-10 aircraft was the first jet operated by Allegheny Airlines in 1966, and in 1967 the airline merged with Lake Central Airlines.  It also started commuter services between Haggerstown and Baltimore airports in Maryland.

The company continued to grow and in 1972 it purchased Mohawk Airlines.  This purchase made Allegheny the sixth largest US airline with 7,000 employees.  The airline continued to expand its route system and service to cover Arizona, Colorado, Florida and Texas in the late '70s.  Another change of name followed - Allegheny became US Air in 1979.

The company was doing well for the following decade, and in 1987 purchased Pacific Southwest Airlines (PSA).  PSA operated on a similar principle as today's Southwest Airlines - low cost, no frills, short hops and frequent flights.  This purchase gave US Air presence on the West Coast.  Soon after that, US Air also bought Piedmont Airlines (only a year before that Piedmont purchased Empire Air for nearly $42 million).  This expanded US Air destinations in the Northeast.  The acquisition of Piedmont was also important for other reasons - Piedmont had international flights.  The most lucrative route was between Charlotte, NC and London, England.  It was also the first time that US Air possessed wide-body jets (Boeing 767-200-ER).  A short time after that, US Air inaugurated service to Frankfurt, Germany.  Two years later, in 1992, its route system also included Paris, France, and the once popular Trump Shuttle out of New York, became US Air Shuttle.

As it usually happens in the airline industry, with rapid growth came problems.  US Air had several deadly crashes in the early and mid-nineties, and earned a nickname "US Scare."  After three years of financial losses (in fact it was amazing the airline survived despite all adverse events it had experienced), in 1995 US Air posted its first profit since 1988.  Things started to look up and US Air was the first US airline that recognized the importance of a total overhaul of the company in order to thrive into the late '90s and the new millennium.  The company initiated a massive makeover (both internally and externally) in 1996.

Stephen Wolf became the leader of US Air; a new business philosophy was developed and restructuring of the company took place.  The initial success of this endeavor was also partly due to strong US economy.  US Air changed not only its business plan and strategy, but also its name to become US Airways in 1997.  Its outstanding profits came not only from improved productivity and efficiency, but also from dropping some less profitable routes, closing crew bases and grounding some aircraft.

US Airways entered the new millennium with high hopes in becoming the leading airline in the world.  Together with Continental it pioneered a two-class service on their airplanes (enhanced Business Class and Economy Coach service), which has been adopted by other airlines. Presently, US Airways flies seven types of planes from three different manufacturers. That may change soon.

In fact, no matter what happens in year 2001, it will bring significant changes to US Airways. It would not be surprising if the airline becomes extinct. The growth and innovations came at a great cost and the airline is in deep debt. All this surfaced during the 1999 controversy concerning a proposed merger between United Airlines and US Airways. The merger was strongly supported by US Airways stockholders - it is no wonder, because US Airways stock would temporarily get a shot in the arm. I am sure the stockholders still do not know why they okayed multimillion bonuses to Stephen Wolf and some other executives. Even Stephen Wolf saw the red light and has made an attempt to defect to British Airways when its CEO stepped down. The Brits were smarter than bringing him on board.  The executives paid themselves the bonuses at a time when US Airways employees were one of the lowest paid in the industry and  a flight attendant strike was a serious threat. That alone made you think about the wisdom of US Airways leadership.

Wolfe's situation became eventually untenable after 9/11, and – after stuffing his pockets with millions – he was politely ousted. US Airways was up for a rough ride – hardly any credit rating, the airline was hemorrhaging millions daily. Several short-term CEOs came and went, all helping themselves to large amounts of money, until James Parker came on.

In 1999 there were over 400 airplanes on order from the European consortium Airbus Industrie which was to lead to a reduction of aircraft types and consequently reflect in lower cost of training and maintenance. The new planes were supposed to replace some of the older ones and they are also a part of a global expansion program.  European destinations are US Airways primary targets.  Presently, US Airways flies to several foreign destinations, including the Bahamas and Europe. That Airbus order, incidentally, was never quite fulfilled.

Parker, though just as self-oriented as the others – has seen the airline through its bankruptcy, and by ripping off employees off their retirement plans, and ripping off shareholders, the company actually made some profit in the third quarter of 2006. Though the profit calculation was questionable (a loss of $72 million came in the next quarter), U.S. Airways was still trying to survive at that time and make things seems like they are all right. It is not without a reason – US Airways has made an attempt at the end of 2006 for a "hostile" take over of Delta Airlines. Delta has declined to talk to Parker, and even though US Airways' last offer was $10 billion (which the airline does not have), Delta turned its back on Parker and started talking some preliminary plans for merger with Northwest Airlines early in 2007 and those two airlines did merge to become one of the most profitable U.S. airlines in the entire history..

US Airways accomplished one merger in 2005 when it joined forces with America West, and moved the joint headquarters to Phoenix, AZ. The merger was not without problems, and all problems still are not ironed out. It has become a useful practice for what was to come next.

With more mergers on the horizon, it was obvious that most of the big airlines in this country faced a tough hault if they stayed alone and tried to compete with the others that were merging. As mentioned above, Delta and Northwest have done a tremendous job with their merger, mainly because both prepared well for the hurdles posed by unions and the government. United, which merged with Continental in 2012 have bungled up their marriage, and the airline that became the "new" United keeps losing money, is not managed well (Jeff Smisek, Continental's CEO is the CEO of the new United).

On the other hand, Doug Parker, the CEO of US Airways, has done outstanding planning, and the merger has gone until March 2014. The hooker is that both U.S. Airways and American Airlines exist under separate operating tickets, and although most union issues have been ironed out well in advance, there is still some public opposition to the merger which has to be overcome. It also appeared in the second half of March 2014, that Mr. Parker neglected a very powerful union in his own company – the Machinists and Mechanics.

US Airways' mechanics make about 10% less than their American Airlines counterparts, and just as we have seen with the other mergers, some will have to be let go, because the new airline will not need the full complement from both airlines. It is currently the stumbling block, and it may be a pointer to the Department of Transportation that things may not be as rosey as Parker and Horton said they would be.

Mr. Parker will be the CEO of the new airline that will operate under the American Airlines name, and once the merger is completed, it will become the largest airline in the world.

The greatest plus of this company has been its pioneering spirit and ability to "think outside the box," as well as having the guts to implement innovative ideas. But it is still a long way from being out of the woods.

THE INTERVIEW

Both US Airways and American Airlines now are using a video interview as part of their screening process before you get invited to the actual interview. It seems that now both airlines – despite the fact that the merger is not official yet, agreed to use the same way of interviewing applicants.

It takes only a few hours from filling up your computer application to completion of the screening process, after which you get an invitation to a video interview. If you cannot do a video interview, your other option is still a phone interview, but there is a huge difference in the waiting time. While it takes a little over 2 weeks for the video, you may wait more than a month for the phone interview. It is therefore preferable to do the video, even if you had to do it from someone else's computer. Remember seniority.

For both U.S. Air and AA:

Dress the same way as you'd dress for a one-on-one interview. If you are completely dressed up in formal attire, you will feel like you are sitting in front of your computer to do business.

The video instructions are very specific, and from the point that you click on the link you got from the airline in the email, you have 24 hours to complete the interview. Not clicking on the link will cause it to auto-expire in five days and will remove you from the process for one year or permanently if this is your second attempt with no clicking on the link.

The instructions in the email are to be mindful of your background showing in the camera, have no video interruptions such as noisy background applications running on the computer, cell phone or tablet, or music or television playing in the background. This is repeated several times. It's for a good reason. The Internet video is far from being perfect, and background noise can totally obliterate your voice if uncontrolled.

The video program has some glitches in various applications, but it works flawlessly in Internet Explorer (IE). We have also heard specifically complaints about Chrome, Mozilla Firefox, Opera, and some Mac users have reported problems with Safari. Obviously, Internet Explorer should be your choice.

It appears that not all people get the same questions, but the following are some samples we know about (again, the same for American and U.S. Air). You have two minutes to answer each question:

U.S. Airways:

1. Tell us some of the history of US Airways.

2. What are three qualities of a good flight attendant?

3. Are you willing to be based in any of US Airways bases?

4. Do you understand that after the merger, you will be in a different place in seniority?

5. Tell us about a time when you had a problem at work. What happened, what did you do to resolve it, what was the outcome and what did you learn from the experience?

American Airlines:

1. What led you to apply with American Airlines?

2. What are some things that AA has done for the community?

3. Are you able to attend training with AA that is unpaid for more than 4 weeks?

4. What are some qualities that define you that are related to the airline industry?

Each question will be stated once and then restated. It is all recorded very clearly and is easy to understand. A male voice with even modulation reads each question. It is all prerecorded, you are not live interviewing with anyone.  After the 2nd time of the recorded question playing, the camera goes on and you have approximately 2 minutes to complete your answer. There are no retakes. Once you have listened to the question the 2nd time, you have a gap of about 30 seconds or less to compose your answer and then you are recording. Make sure that you can be heard. Speak loud and clear and keep your laptop set above your eye level slightly so that you have to look slightly up to remove any shadows from your face.

After completion of US Airways video interview, about 2 days later, you get an invitation to fly out. There are documents that must be filled out, and one of the documents is a paper to fill out all of your employers and all of your addresses for the last 5 years. US Airways tells you that you may not get your travel plans until the night before you travel, and to not call the travel office. This is in all capital letters in the email that you get. They can cut it pretty close, so watch your e-mails from then on.

You take the provided shuttle from the airport to US Airways. You are required to print a letter before you leave home to show to the driver. Some people said that they were not asked for the letter. The groups we know about were, and the driver compared the names on the letter with the list that he had with him.

Recently, some airlines extended drug testing and you may be tested not just for narcotics, but drugs used for treatment of psychiatric disorders and performance enhancement drugs ("amphetamine-like" type drugs, which include a number of weight-loss prescription medications) as well. Subsequently, if you have not disclosed your legal use of these prescription drugs (for pain, which contain narcotics, or drugs that you use for treatment of a psychiatric problem or drugs to lose weight/suppress appetite), chances are they might show on your drug screen.

Remember, that any lies on your application are a reason for immediate dismissal at any time – now or ten years later, or whenever, if it fell through the cracks now. You are getting this warning only to prevent any disappointments down the road.

We strongly recommend that you get our books "171 REAL FLIGHT ATENDANT INTERVIEW QUESTIONS AND ANSWERS" and "ENCORE #2," which will get you in the right mode of thinking so you think like the airline. You will use it not just at this initial contact with the airline, but it will be invaluable during the rest of your interviews. The correct answers to the above questions and the rationale for the answers are discussed in those two books, particularly in the ENCORE #2.


When you come in, you must produce a driver's license. No exceptions. Don't forget, the whole process is one of elimination, and believe it or not some people are eliminated right there because they have not brought their driver's license.

The person at the counter hands you a clipboard and you find your name and sign next to it. Some people were not listed on the clipboard, but they did have a badge issued for them. They hand wrote their name in and waited for the next step. In those cases, the person at the front desk would make a phone call and write something next to their name.

On the day described here, there were 500 people expected there. The number was broken down into groups and they were staggered in (groups as little as 20 and as big as 50 would pass one another in the halls).

You are then directed to a counter where there are a number of name tags and made to select your name and stand with the rest of the people that are arriving in the lobby. Several people will say very sweetly to not leave the lobby unless you are escorted, even if it is to use the restroom.

After there are about 20 of you, someone will come and get your group and move you to another room where there is seating. There is a division in the lobby. There is a group of people waiting to check in, and then there are people who are badged, waiting to go to the back. You are told to stay with your group and not stray to other groups. Finally, someone comes and gets your group. You are told to take a seat and make yourself comfortable, but to please be quiet because there are offices with people working and learning all around you.

After sitting for a few minutes, some people from recruiting will come into the room with a clipboard. They will remind everyone that you were asked to be seated. (There were a lot of people going from one table to another, mingling. These people did not make the cut).

The recruiters will then go from table to table, asking to see your passport and for you to recite your expiration date of the passport. You are then assigned a number that you are told to remember. For people that do not have a passport, they are told to step outside to explain their passport situation. You never see them again.

After the recruiters have gone through about half of the people in the room, another recruiter explains that you will need to listen carefully to instructions, that they will not be repeated.

They point to two tables at a time, and those people are taken from the room into a long hallway. When you are in the hallway, you are asked to be very quiet while in line, because there are classes and offices in the rooms all along the hallway. Quietness is really emphasized. We were told that they had a study done to be more efficient, and making interviewees be quiet improved their productivity a lot. A group of 4-5 people behind me were laughing and joking a little. One of the recruiters reminded them to be quiet in the hallway, and then they were selected away, never to be seen again.

First with US Airways are the jumpseat test and the reach test. You are alone in the training room with a recruiter. Those who cannot close the jumpseat belt are removed. It is a polite way to tell you that you are larger than needed.

The jumpseat was easy, and the reach test was simple. You do it barefooted. Although some people were made to show the soles of their feet, you are allowed to jump to reach it if you need to. Those who cannot complete the reach test are removed right then and there. They are told that they will not be able to apply with US Airways ever again, unless somehow their height and reach change.

After the reach test, you are brought into a new room and welcomed to US Airways. You are asked to remain silent for a brief video presentation and to hold all questions until the

portion when they will accept questions. They even say one more time that if you have any questions, write them down. Finally, there is a video about US Airways and getting to know about them. Salary was not mentioned during the video. Then there are questions and answers.

A few people will have been called out to the side or even out of the room during the video and you never see them again. One person who was removed was taken out rpobably because she was texting on her phone in the darkened room.

When the question of salary and training and benefits was asked, the recruiters state that "For the people selected, we will go over the pay structure and package with them."

You are then called to the front of the room by your number and asked to tell the group your name, where you flew in from and to give three qualities that you believe a flight attendant should have. You are told that you have 60 seconds or less.  More people are called out at this time and you don't see them again. Incidentally, some people went on for over 5 minutes. This is where you see how important it is to practice your "golden minute" and KEEP it to a minute.

After that, there is another video, this one is about the merger and how it will affect the airlines and the industry. US Airways and AA are still operating under separate certificates, so they explain why the recruiting is still done separately. They also say in this video that the two airlines are still working out all of the wrinkles, so until everything is completely sorted, it is like twins. They are like two separate airlines, which have the same goal in mind, but with a different body.

Then, there is another period for questions and answers. You are reminded that they would not answer questions about salary.Some of the other questions that were asked:

Are stock options offered to employees, and if so, is it AA stock?

Answer: That will be discussed with candidates who are selected at the time that they become eligible.

Does US Airways recognize same sex partnerships or marriages in terms of benefits?

Yes.

Is training done here in Arizona?

Yes. Recently we heard a rumor that US Air training will be moving to Dallas, which would throw the wrench into plans of people who were given training dates around May – we are still trying to find out what is really going on).

Is the uniform being updated?

The uniforms are always undergoing tweaking here and there, but another major change is not planned at this time.

My friend and I applied together and we are both here today together. Is there a chance if we are selected that we could room together?

If you are both selected, we will discuss that with you at the time.

Is swimming required?

Yes.

The questions and answers go on for about 10 minutes. Human Resources then announces "last question" and that is it.

Finally, there is a group activity about surviving a crash and what is the importance of the items in order of most important to least important and why. You are told again and again that it does not matter who wins or loses, just play well as a team. They want to see how you interact with others when something is at stake.

There were teams that literally had bickering and fighting going on. One man was yelling at his teammates "I know the answers! Just trust me and we will win!"

You have 5 or 10 minutes to complete the task, depending on the size of your group. It seems like the time allocated to the discussion directly relates to the size of the group – a 5-member group gets 5 minutes, a 10-people group gets 10 minutes. The groups that had a sooner finish time could talk to by HR before the others finished.

The group that was actually fighting and yelling at one another, was removed by HR. I felt sorry for some of the people, but they were all involved except for one lady. She was brought back and assigned to sit with a different group during lunch. I was relieved that her chances were not blown by the hotheads in her group.

After this, there was lunch, it was all salads in little containers provided by them. You were asked to sit with the group that you did the activity with, that way, people from HR could locate you quickly. You can "visit" at this time, as long as you stay within your group. During the nice lunch and small talk about where you are from, you see that your group is again losing some members.

You could see 100 people at our lunch break, and more people kept filtering in. Most (more than 80 percent) of the people were from Arizona. During lunch, some of the recruiters come and go from the room, looking for people or coming to each table, asking us what we think about US Airways so far or other questions.

selected, you are in the 3 percent of applicants who made it to a face to face interview here. 97 percent of the applicants do not make it this far." We all smiled and a few people applauded. She then told us that if we are not given a CJO today that we should not think of ourselves as having been rejected, because there are still some people who are selected when they get home, so don't believe what you read on the internet. She said that although their ideal time frame would have us knowing something within 48 business hours, because of the amount of applicants, it could take over 2 weeks until we hear something back from them to as long as 6 weeks. She said that she wished it could be sooner, but they are at the limits of their resources.

Applicants come from a wide variety of backgrounds – from retired airline personnel looking for a second career, to peace officers and casino employees. Everyone seems to have a slightly different vision of what a flight attendant should be like.

The folks in Recruiting are nice and friendly, but not all applicants are lucky.

About 10 minutes before lunch is over, a recruiter comes in and goes from table to table and says that we should use the restroom now, because there will not be another break for a while. The male recruiters take the men, and the female recruiters take the women. Everyone goes, because when any person would decline, the recruiters would say "You really should go, you could be here a while and you are not allowed to leave the room during any of the recruiting process."

So, everyone goes to the bathroom. Before you go into the bathroom, you are reminded to not use your mobile devices in the bathroom! A recruiter waits outside of the restrooms while people go, saying that "We don't want to lose our candidates before they have gotten to know them!"

You are then walked back to the room and they take the next group of applicants to the restroom, stopping at the water fountain with the group who just came out of the bathroom.

The first official cuts happen when they say "If we are not a good match for you are not a good match for us right now, then speak with a recruiter so that we can remove you from the process. If you are cut, you cannot apply for one year."

The recruiters call some names, saying that HR wants to see you. If your name is called, you are taken into another room with a few other people and told to sit quietly and read the book that you were asked to bring and to not visit amongst yourselves. Our recruiter pointed to the ceiling where there was a small camera and said "Don't be a rule-breaker," in a very pleasant tone and walked out of the room. Again, any rule breakers are taken out and you never see them again.

Your "original" group is broken up then and the people from Human Resources take a few applicants at a time for another interview. You are also told that, just because you do not see someone again does not mean that they are cut or eliminated, but that to ease congestion, they break up the groups. Really?

When your name is called, you will meet three more recruiters in addition to the one who brings you in. After a hand-shake with each uniformed member of this "panel" you are invited to take a seat and hand over the paper work that you had been asked to bring

They go to check if it was filled out completely and correctly. One of the recruiters takes notes while you have your chat, one asks questions, and one goes through the paperwork, checking things off on a clipboard. You will not get the paperwork back. You are also asked for your driver's license and passport. Expiration dates were noted and those two items are handed back to you.

Then they hand you a piece of paper. They said "Stand up and walk to the door with this paper. Do not look at the paper until we tell you to."

Once you get to the door, they tell you to look at the paper. It says something like: "Read the following announcement for us in your best clear and projecting voice. Do not use hand motions, instead, read only."

The announcement was: "Ladies and Gentlemen, Federal Air Regulations prohibit smoking in any part of the plane, including the lavatories. Our lavatories are equipped with smoke and heat sensors. If you are found to violate these rules, you will be in violation of Federal Air Regulations."

After that, it was question and answer time.

They ask you about the book you brought with you to read – why that book and what you like about it. So, make sure that you have read at least the introduction and a few chapters, so that you can tell them something.

Then they ask you why you want to be a US Airways flight attendant instead of all of the other companies out there who are currently hiring.

If you could choose any career, what would it be? Stick by your guns – you have already chosen to be flight attendant, so there you are!

What is about being a flight attendant that you dislike the most?

If you have worked as a flight attendant before, they might ask you some classical questions such as how did you handle a drunk passenger? Or, how did you handle a lazy co-worker?

Other than safety, what are four important things about being a flight attendant to you? I recommend:

1. Reliability.

2. Being a team player, always striving to be pleasant to the passengers, even when you have not had a good day.

3. Making sure that you have all of your supplies while you are still on the ground to avoid problems in the air.

4. Finally, making sure that you and your area look as great as possible because it makes the passengers feel at ease.

Reliability should always come as No. 1, because if you do not have a reliable crew, you got a problem.

You are asked after this interview to wait in a hallway for a recruiter that will take you to the next session. While the recruiters are gathering a group of you, you are again asked to read you book. The group is not huge – about ten people - when everyone is in.

You are told that the day was concluded, but to not trust what you were reading on all of the boards and internet sites, especially Indeed and Glass Door. The HR person said that about 10 percent of the people who are hired for training are contacted after the HR event via email or phone and offered the CJO at home.

The reason? Because eventually each class has some cancellations and that leaves gaps that they have to fill. At US Airways, they don't like to have empty spaces in their classes. So, there is still a chance that a person could be called. (I don't believe it, but I am mentioning it here).

In summary, it is a pleasant experience, especially if you make it to the end. But it is still the old airline game when they are not 100% honest with you, and you need to keep that in mind.