Hi, I am Tom Janovsky, founder of Midnight Flight, and I have interviewed successfully with more than 60 airlines to gather detailed information on how each airline conducts its flight attendant interviews, so you could prepare for your  interviews better. I collected initially over 170 airline interview questions and offered them to clients with the answers the airline recruiters are looking for. All of the flight attendant interview materials are updated as soon as new information is collected. In addition to those 170 questions, I collected more than 120 new questions in the last two years. No one else does it like Midnight Flight.

I have followed the airline industry for more than 30 years and worked in it for more than  two decades with several airlines - Air Canada, Delta Air Lines, Singapore Airlines and TWA. I was the recipient of numerous awards over the years, including a Flight Attendant of the Month at Delta Air Lines when I was selected from about 20,000 flight attendants at a time when it meant something.

We are now re-writing both the course and seminar, and the correspondence part will be available by mid-2021. It consists of 24 lessons which cover all aspects of an airline curriculum.

The second part of the course - hands-on - will be available in 2022 when we have refurbished our vandalized mock-up. The theory part with a minimum passing grade of 90% on each test is a prerequisite for the practical part. The tests are "open book" so if you are conscientious, there is no way you would not learn. There is no way you could fail, unless you "just don't have it." And if you make it through our course, I guarantee you that you will make it in the airline training, despite the common 15%-20% drop out rate.

The practical hands-on is 3 days long. I will instruct you in everything you need to know to be comfortable in an airline class.

The written prerequisite serves as a great way to instruct you without losing time during the hands on. We do not intend to teach you during our hands on what you should have in your memory from the written part.  This course is for "doers," not for procrastinators. The corona-virus has slowed down everything, but if you are serious, the time to prepare and stay up to date is now.

Get your study materials now and take your time to digest everything and never forget - and keep getting future updates.

You can get all "inside" information on airline interviews. 

We are currently re-writing our f/a course.

Virginia, Tom's wife of almost 30 years, during 

her break in our B-727 mock-up.

Virginia teaches CPR and First Aid.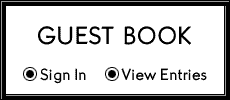 I can promise you that you will be better prepared than anyone else in the interview group - except perhaps for another client of mine who might be in your group...

...and even then it will depend just on which one of you has worked harder to get ready.

Our "Flight Attendant Interview Preparation Package" is by far the best and most affordable way to ace your airline interview. Once you have made it through your interview, you may still have enough time to take our Flight Attendant Course. The theory part is done by correspondence, but we are working on a system where you do it all on your computer. 

The course consists of 24 lessons and covers everything you will eventually be learning in your airline training. The purpose of our course is not to get you certified, but to teach you most of the stuff that you will be taking in your airline training, so your training is not such a tough haul full of stress.

The course can be done in 4-6 weeks if you really roll up your sleeves and work at it.

Our classrooms are well equipped - one of them is a B727 fuselage - and we are currently working on a conversion of a Commander II fuselage intoa mock-up trainer for our Corporate Flight Attendant training.

You learn how to do everything,

to take as much stress out of 

airline training as possible. That includes both normal and emergency operations, handling disabled persons, and doing cardio-pulmonary rescucitation, among others.

We simulate happy moments such as baby birth (top left) and less happy and more physically demanding stuff such as ditching. I have also been way ahead of most airlines by teaching First Aid in simulated desert crash landing. After a few years some airlines finally started teaching it as well (after all, there are millions of acres of desert territories in United States alone). I also teach how unrealistic expectation by the airlines and the FAA to perform aircraft search for hidden weapons and explosives and other contraband is. It is unrealistic because you have only about 15 minutes to do that, which is impossible in real life.

It never fails - it works every time for me during my instruction, and it works every time for terorists. It is the element of surprise.

After those 15 minutes are up, and my clients find two or three objects that I hid in quite obvious places, I demonstrate how a terorrist would get them in a split second with items they have mised.

Every student gets terrified and "freezes" for a few crucial seconds, which is all I or the terorisat need to overpower them with the hidden weapon they failed to find.

Their horror is so real that almost every time I have to appologize and explain them the usefulness of this exercise - they'll never freeze like that again, and they will always expect something to happen when strangers try to get too close to them.

In the end there is plenty of happiness for all.

Mrs. Flores (in the photo on the right) is a very gentle and kind person who can convey to the Hispanic hopefuls the importance of speaking English fluently, and you will be able to see her in our video seminar that will come out in the fall of 2020.

She also adorns the cover of the new edition of our mainstay book "FLIGHT ATENDANT CAREER." 

I am also hoping to have this wrecked corporate jet ready as a first-class mock-up for corporate flight attendant classes. 

We should be able to offer them in the end of 2021 or in 2022.

UPDATED 

SEPTEMBER 11, 2020

The best and most inexpensive preparation package for your flight attendant career - even now, when airlines are not hiring, it is a good thing to study, especially considering that you will get free updates for up to three years to your e-mail. Each book is only $24.95. Get both at the same time and save - both together are only $42.00.