Tom Janovsky, CEO, Midnight Flight, has interviewed successfully with more than 60 airlines to gather detailed information on how each airline conducts its flight attendant interviews, so you could prepare for your  interviews better. He collected initially over 170 airline interview questions and offers them to you with the answers the airline recruiters are looking for. All of the flight attendant interview materials are updated as soon as new information is collected. We collected more than 70 new questions in the last few months. No one else does it like Midnight Flight.

Tom has followed the airline industry for more than 30 years and worked in it for more than  a decade with several airlines - Air Canada, Delta Air Lines, Singapore Airlines and TWA. Tom was the recipient of numerous awards over the years, including a Flight Attendant of the Month at Delta Air Lines when he was selected from about 20,000 flight attendants at a time when it meant something. 

You can get all "inside" information on airline interviews. 

Our flight attendant course is the finest you'll find. 

Virginia during her break

in our B-727 mock-up

Mark Thomson, with his 40 years in aviation, is our host at El Mirage, where our training camp is.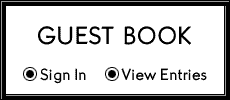 Tom will not only guide you through your interview preparation, but he will also be your Chief Instructor if you decide to visit us for our hands-on training on our own Boeing plane which we converted into a mock-up. These classes will resume again in 2014.

His wife Virginia, who is a registered nurse with a Master's degreesokillllllll5trf in Nursing and Administration, and who has spent years as a certified Critical Care Nurse both in civilian life and in the M*A*S*H units of the US Army Reserves, will be your CPR and First Aid Intructor. Virginia will go through the entire process both in the classroom and then in the mock-up so you can appreciate the differences imposed on you by the enclosed space of the fuselage. She was also instrumental in making our "USING THE AUTOMATED EXTERNAL DEFIBRILLATOR" video program.

Mark Thomson is perhaps our biggest supporter because he believes in excellence. Our B-727 fuselage which we converted into a fully functional mock-up, came from his Aviation Warehouse at El Mirage in the Mojave Desert. He knows most aircraft inside out, because he has taken most of them apart when we take you on an educationalk tour. You'll learn more about aircraft in his Warehouse than any airline will ever teach you. He has helped us a great deal by letting us "spread our wings" at El Mirage and keep our mock-ups there for hands-on classes. If you are looking for anything aviation related, chances are Mark has it.

You may yet have a chance to see our training camp.

DON'T WAIT!

I can promise you that you will be better prepared than anyone else in the interview group - except perhaps for another client of mine who might be in your group...

...and even then it will depend just on which one of you has worked harder on getting ready!

As described in the Home Page, our "Flight Attendant Interview Preparation Package" is by far the best and most affordable way to ace your airline interview. Once you have made it through your interview, you may still have enough time to take our Flight Attendant Course. The theory part is done by correspondence, but we are working on a system where you do it all on your computer. I hope to have it up and running by the Fall of 2013.

The course consists of 24 lessons and covers everything you will eventually be learning in your airline training. The purpose of our course is not to get you certified, but to teach you most of the stuff that you will be taking in your airline training, so your training is not such a tough haul full of stress.

The course can be done in 4-6 weeks if you really roll up your sleeves and work at it.

Our classrooms are well equipped - one of them is a B727 fuselage - and we are grateful to Mark Thomson from Thomson Aviation in El Mirage that he lets us use the biggest aviation "classroom" in the world - his 14-acre airplane junkyard. There you learn all about airplane construction and what makes them fly (and crash).

You learn how to do everything,

to take as much stress out of 

airline training as possible. That includes both normal and emergency operations, handling disabled persons, and doing cardio-pulmonary rescucitation, among others.

We simulate happy moments such as baby birth (top left) and less happy and more physically demanding stuff such as ditching. I have also been way ahead of most airlines by teaching First Aid in simulated desert crash landing. After a few years some airlines finally started teaching it as well (after all, there are millions of acres of desert territories in United States alone). I also teach how unrealistic expactation by the airlines and the FAA to perform aircraft search for hidden weapons and explosives and other contraband is. It is unrealistic because you have only about 15 minutes to do that, which is impossible (bottom right).

It never fails - it works every time for me during my instruction, and it works every time for terorists. It is the element of surprise.

After those 15 minutes are up, and my clients find two or three objects that I hid in quite obvious places, I demonstrate how a terorrist would get them in a split second.

Every student gets terrified and "freezes" for a few crucial seconds, which is all I or the terorisat need to overpower them with the hidden weapon they failed to find.

Their horror is so real that almost every time I have to appologize and explain them the usefulness of this exercise - they'll never freeze like that again, and they will always expect something to happen when strangers try to get too close to them.

Graduation is always a happy time. A handful of our success stories: Dixie started flying with Spirit Airlines in April 2013; Kathleen has been flying with United/Continental for several years; and Grace has her own Corporate Flight Attendant Training Program in Los Angeles, CA.

In the end there is plenty of happiness for all of us. Mark Thomson enjoys - just like myself - seeing the new flight attendants in the making, and he and the students usually hit it off right from the start. I hope we will keep having access to his junkyard for many years to come.

And I am very happy to have such a hard working and pleasant assistant as Dnise, who not only is always ready to give me a hand with the students, but she also helps me with Hispanic applicants who do not speak English well.

She is a very gentle and kind person who can convey to the Hispanic hopefuls the importance of speaking English fluently, and you will be able to see her in our video seminar that will come out in the fall of 2013.

She will also adorn the cover of the new edition of our mainstay book "FLIGHT ATENDANT CAREER." It's going into 4th edition

In order to keep prices of the course down, we are working on an electronic version of the theory part. It will be still only $299.00 and will be available in September-October 2013.

The hands-on experience will be available starting 2014 from May to the end of September (to allow for the water ditchinbg - the outdoor pool is too cold outside these months). We will try to keep the cost down at $250.00.

I am also hoping to have this wrecked corporate jet ready as a first-class mock-up for corporate flight attendant classes. 

We should be able to offer them in the end of 2014 or in 2015.